We understand the importance of innovation and professionalism
Praise Construction and Building Services is a building and civil engineering contractors. It is a wholly owned Zimbabwean Company registered in March 2012 in terms of the Companies Act.
The Company commenced operations in March 2012 owing to the demand in construction and maintenance works. Praise Construction is focused on capturing a significant proportion of the local market shares as well as getting important customers in Africa and International markets since there is a high and huge demand in construction.
Praise Construction is registered with the following organizations and regulatory authorities. Proof of registration has been appended at the end of this profile:
CR 14 of directors
Company registration-certificate of incorporation no 613/2012
Zimbabwe revenue Authority-Current Tax Clearance Certificate
National Social Security Authority-Certificate of clearance
National Employment Council for Construction Industry-Certificate of Registration.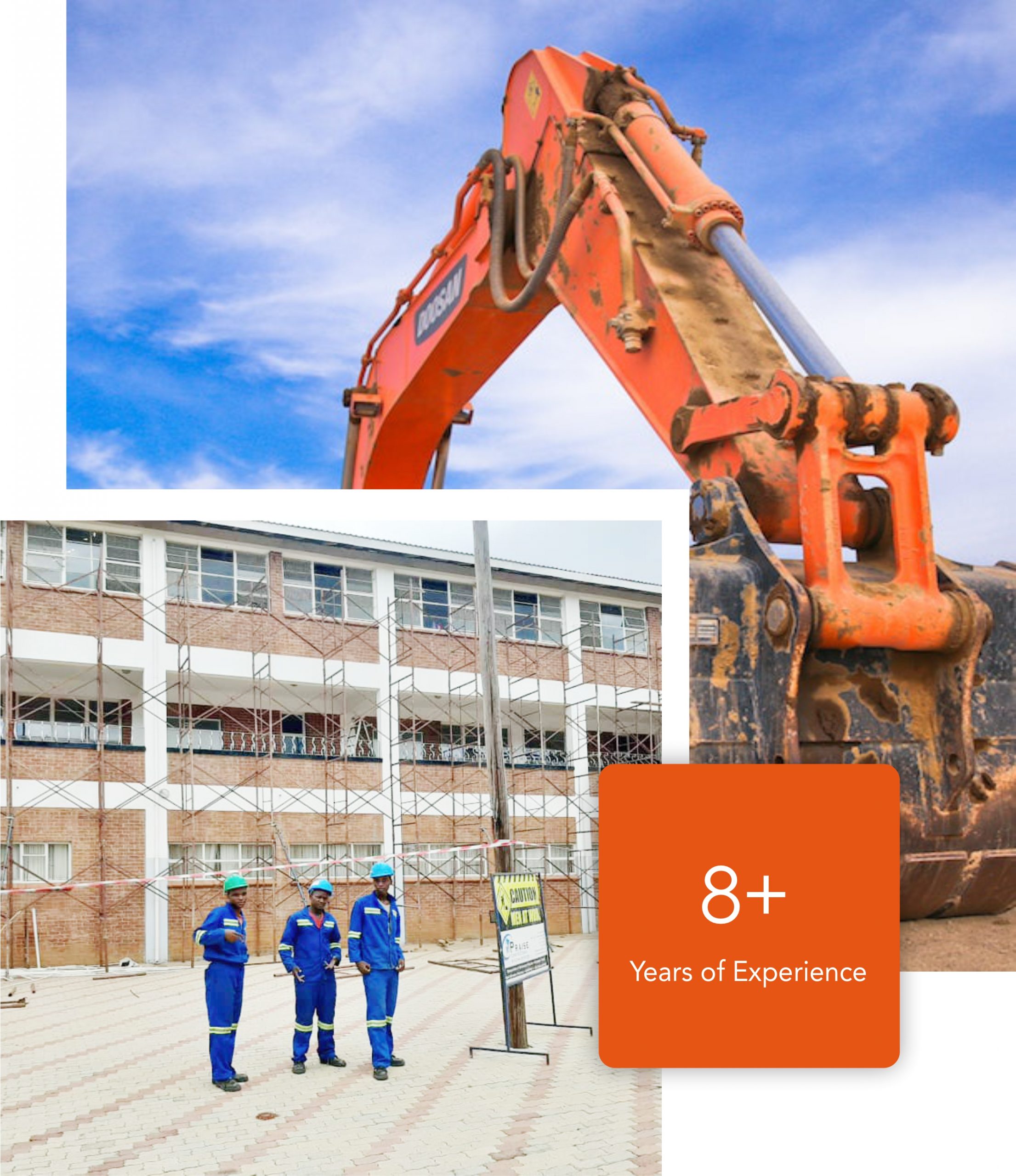 Expertise, discipline and precision
We are an Owner's Representative, General Contractor and Construction Management company with a portfolio of projects across Zimbabwe..
Our Vision
To be the leading construction and maintenance works in our chosen markets at world class level. It is our intention to maximize and increase the well-being of our stake holders namely:
Shareholders
Employees
Customers
Suppliers
Community surrounding us
Through adopting environmentally friendly process. Our emphasis shall be placed on ensuring that all services adhere to suit best our customers' requirements and standards.
Our Mission
Our Mission is to create an enabling environment for all companies to access the opportunities leading sustainable growth and development whilst focusing on providing world class services.